Why we are the right people to fix your coverage issues
If you have an issue with mobile phone or two-way radio coverage in your building we appreciate how that affects the people using it. We have the capabilities to get you operational faster than any of our competitors and to deliver an enduring solution. We have an unparalleled team of innovative specialist engineers who have an unlimited range of technologies available to them in designing effective solutions for now and for the future. Our systems are not just about solving an immediate issue, they are an investment in the value of an asset.
Our Team

Pan RF's team of highly specialised radio frequency (RF) engineers design, build and maintain in-building distributed antenna aystems (IBDAS or DAS for short) to improve cellular and two-way radio (DMR and PMR) coverage.
We have a long track record within the wireless industry for delivering DAS solutions for a wide variety of challenges, including airports, tunnels, heritage buildings and state-of-the-art commercial spaces – working both in the UK and in Europe. We have created solutions for complex and challenging spaces. The length and breadth of the experience within our team means that we are frequently used by tier one system integrators to design mobile and radio systems and solutions combining both.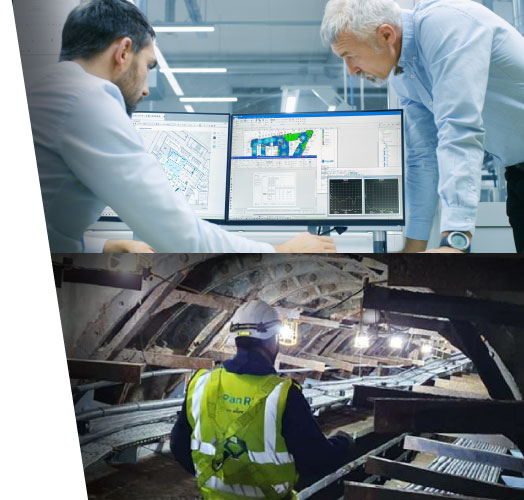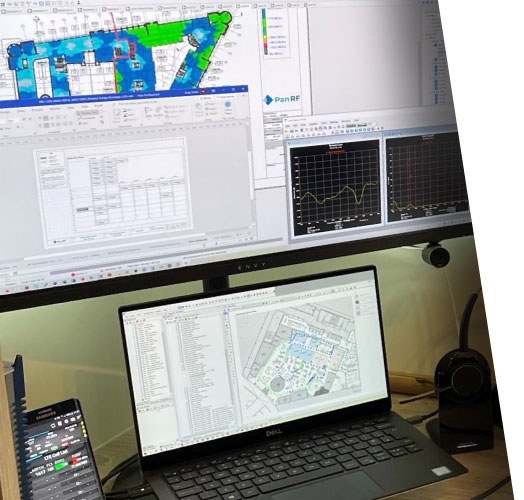 From Initial Brief to On-Going Maintenance
We believe that delivering successful solutions means investing time working with clients to become a trusted partner – initially really understanding what they require from the system and why, and ultimately offering a fully managed service to ensure the system continues to deliver.
Once the exact requirement has been agreed, it takes a very specific skill set to deliver an effective DAS solution. – the knowledge and experience to design the system, the intelligence to install it so that it is as discreet as possible, working with the minimum disruption and the tenacity to work methodically through the test and verification process to ensure the system is safe and effective. Our relationship with the client does not end once the system is operational. We have the expertise in the technology, the building or structure and the network operators to maintain and support the system and keep it operational.
Experience
Even before the massive uptake of mobile phones in the nineties and resultant demand for in-building mobile coverage the Pan RF team has been at the leading edge of the deployment of DAS in the UK and across the globe.

The team has been involved in many projects to deliver DAS for mobile, two-way radio or both, from heritage buildings, including the iconic Battersea Power Station (Phase 2), the Savoy Hotel and offices in the Palace of Westminster to state-of-the-art refurbishment and new build projects like Bloomberg's London offices and 22 Bishopsgate. We have designed solutions for sports venues, including Tottenham Hotspur's stadium, Lord's Cricket Ground, Ibrox Stadium, shopping centres, including St James' Quarter (Edinburgh), Westgate (Oxford), Bentalls (Kingston) and The Bullring (Birmingham) and we have designed solutions for challenging tunnel projects for London Underground and UK Power Networks and the Tyne Tunnel.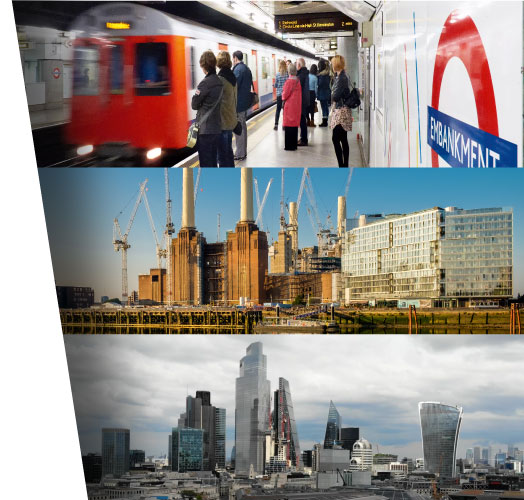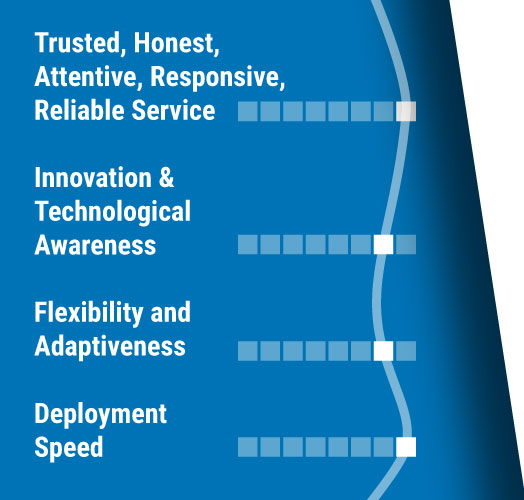 Our Ethos

We have a Code of Conduct based on a core set of shared values that provides a common understanding of how our team is behaves and does business.
Professional competence: We aim to deliver well considered, effective, lasting solutions and in order to achieve this we will ensure that we have the right skills within our team.
Courtesy and discretion: Whether we are dealing with clients, the people using the buildings we are working in or working with other contractors we understand the importance of respect and courtesy, and we also understand the need to work neatly and discreetly and to minimise inconvenience.
Safety: Health and safety of our own team and anyone else potentially impacted by our work is paramount and we will always adhere to safety requirements and any additional client requests regarding on site safety.  Our engineers assess the radiation risk of all solutions to ensure they meet or exceed strict safety protocols for all workers, visitors and tenants.