THE TRULY WIRELESS OFFICE
We are now at a point where the work place can become a truly wireless environment. Private Cellular Networks (PCNs) offer guaranteed wireless connectivity everywhere inside a building or campus, with the reliability and security of a wired connection.
  STREAMLINED  
A Private Cellular Network can replace multiple legacy systems 
  RELIABLE
Site wide secure, consistent coverage, even when public networks are unavailable
  FUTUREPROOF
Sufficient bandwidth for existing and future demands
To find out more about Pan RF Private Cellular Networks please get in touch.
In some offices today you may find up to five different layers of communications – land lines, ethernet, Wi-Fi, mobile and push to talk two-way radios – which have evolved as technology has evolved, each bringing different benefits. These layers leave network managers with a complex solution to manage but an LTE 5G Private Cellular Network has the potential to deliver the benefits of all these layers in one secure platform that provides excellent bandwidth and can be accessed from anywhere in the building using a smart device.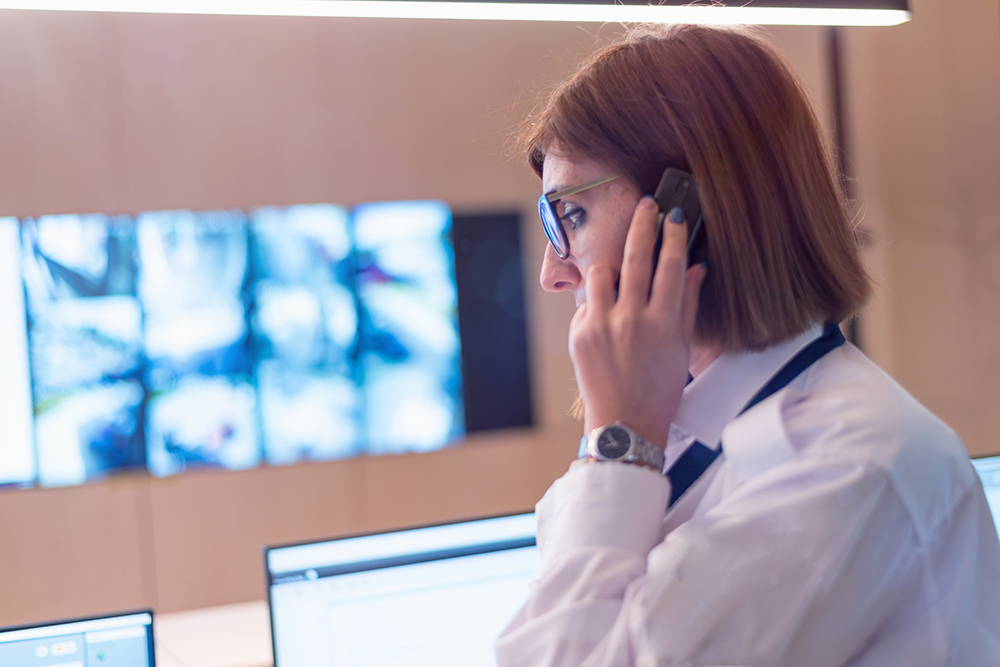 The Challenges
Here are some of the key issues faced by network managers tasked with providing effective communication for a modern work environment.
• Demand. The use of personal mobile devices in the workplace, particularly with the increased trend to BYOD (bring your own device), and the growth of the IoT are likely to put networks under increasing pressure.
• Internal signal strength. Mobile network operators are only responsible for the strength of their signals externally. 5G, like all radio bandwidths, is negatively affected by modern building materials – glass, steel, reinforced concrete and even partitions – so even a strong external signal may not provide acceptable coverage internally
• Security. The proliferation of personal mobiles means more poorly protected, connected devices on unlicensed spectrum that could be subject to malware and cyber attacks, and increases the likelihood of sensitive communications bypassing chinese walls and being exchanged on messaging apps over insecure Wi-Fi networks.
• Safety. Where existing two-way radio and Push to Talk over Cellular (PTT) systems don't have the bandwidth for real-time video and high data rates incident response times and effectiveness could be compromised. Additionally, some employees, like security, may have to carry multiple devices to stay connected.
• Wi-Fi coverage. Patchy and unreliable Wi-Fi coverage gaps mean that a true wireless experience not possible without significant investment and this compromises the experience of those using the buildings and ultimately the appeal and value of the building itself.
• Complex connectivity. Buildings have an ever increasing amount of connected devices that support business operations as well as building management, logistics, security etc. and often each can only be accessed on specific devices in limited areas.
• Future proofing. New services, like remote video collaboration, will suffer from existing mobile and Wi-Fi coverage and bandwidth issues.s
One Platform For All Requirements
The two conventional options for broadband wireless access are:
1. Wi-Fi, which is great for static locations but has poor mobility and is not really suitable for critical communications.
2. Mobile, i.e. via Mobile Network Operators, which requires a strong external signal, and for some users investment in a system to boost the signal inside in order to achieve acceptable coverage as Operators are not responsible for the quality of their networks inside buildings. Mobile is also not an ideal solution for critical communications.
Private Cellular Networks, 4G or 5G platforms built for enterprise, offer the superior coverage, security, performance and mobility of a normal cellular network but the simplicity of a Wi-Fi deployment.
Private Cellular Networks offer the potential for a truly wireless office – guaranteed wireless connectivity everywhere inside a building or campus, with the reliability and security of a wired connection. Control systems, high performance computers, video cameras, automated vehicles and IoT sensor networks – all without wires. Real time video and augmented and virtual reality technologies with no buffering. Smart devices and laptops on your own private LTE/ 5G network*.
One platform for all requirements.
* Using Ofcoms Shared Access Licences
https://www.ofcom.org.uk/manage-your-licence/radiocommunication-licences/shared-access
Fully Managed Service
No initial capital outlay just budgetable monthly payments

24/365 monitoring

Flexible support packaged
Services Available
Technical support

Installation and setup

Maintenance

Application support

Hardware support

Guaranteed warranty